Ultimate in advanced comfort
With a slender wheelbase, the Vita E lets you navigate the bustle for an easier ride.
Full suspension and pneumatic tyres for total comfort and confidence.
Fit the Vita E to your needs with a fully adjustable supportive seat and tiller.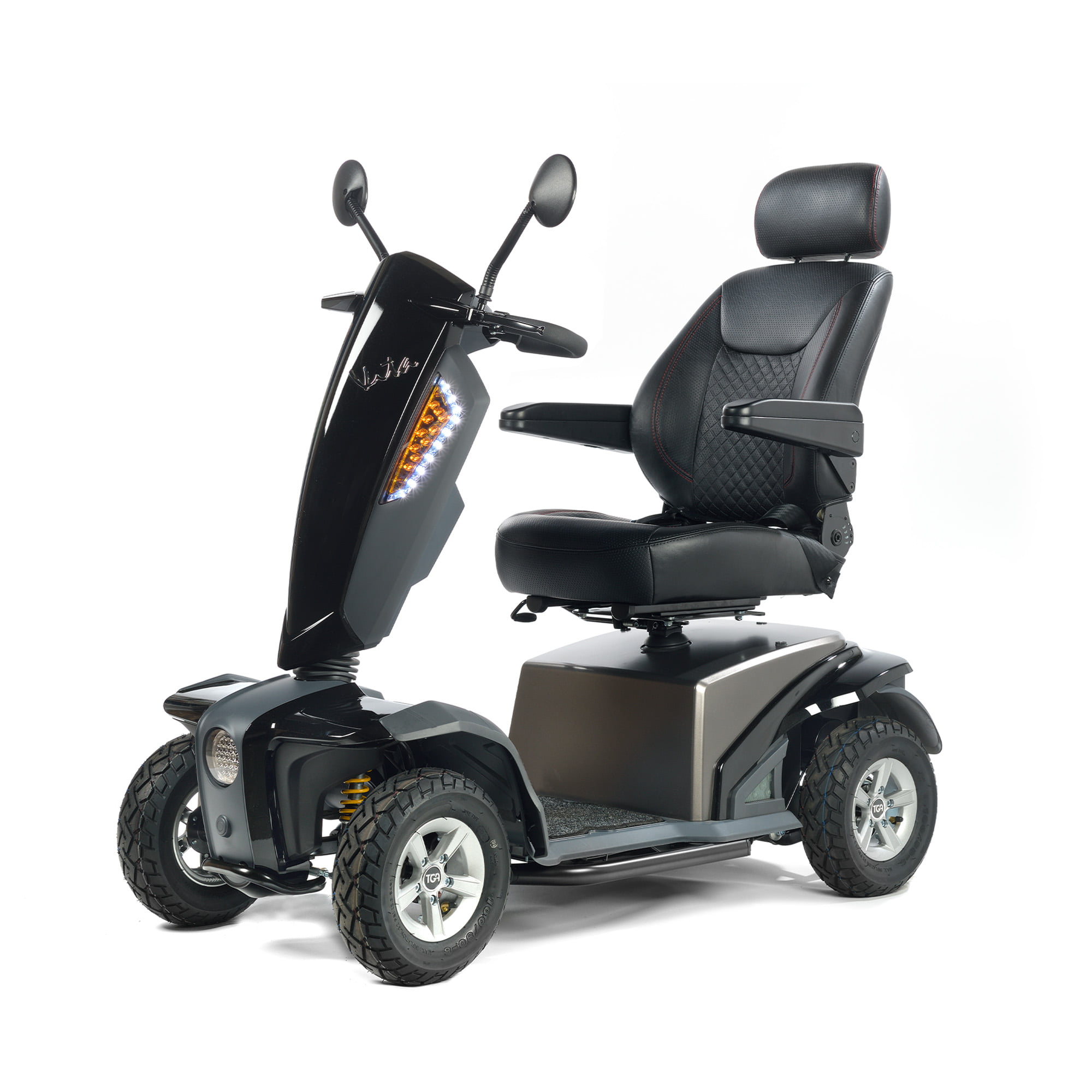 Insurance
From just £7.20 per month
Product reviews
Average Rating from 1 Reviews
Age:
Location:
Purchased from: TGA
By John Barnes on 18/02/2021
I have just purchased my third scooter…
I have just purchased my third scooter from TGA, and this one is the best yet. After owning two Breeze midi's, I now have a Vita E. The suspension and handling are far superior and the ride very comfortable.
Featured - Customer Story
Featured - Customer Story
Featured - Customer Story
Get in touch or request a call so you can chat to one of our trained advisors and we will do our very best to offer all the friendly help and advice you need.
Book a free home demonstration appointment with one of our qualified regional advisors so you can try our products with no pressure or obligation in the comfort of your own home and surroundings – making sure you get the right product for you.
We can then arrange a member of our qualified team to deliver your product straight to you, showing all the controls making sure you're confident with your new product and introducing our service and aftercare support.