Ultimate in advanced comfort
Advanced front and rear suspension for a smooth ride whether travelling along the pavement, grass or gravel.
See and be seen with a powerful front LED light and rear reflectors.
Padded and supportive seat for all day comfort.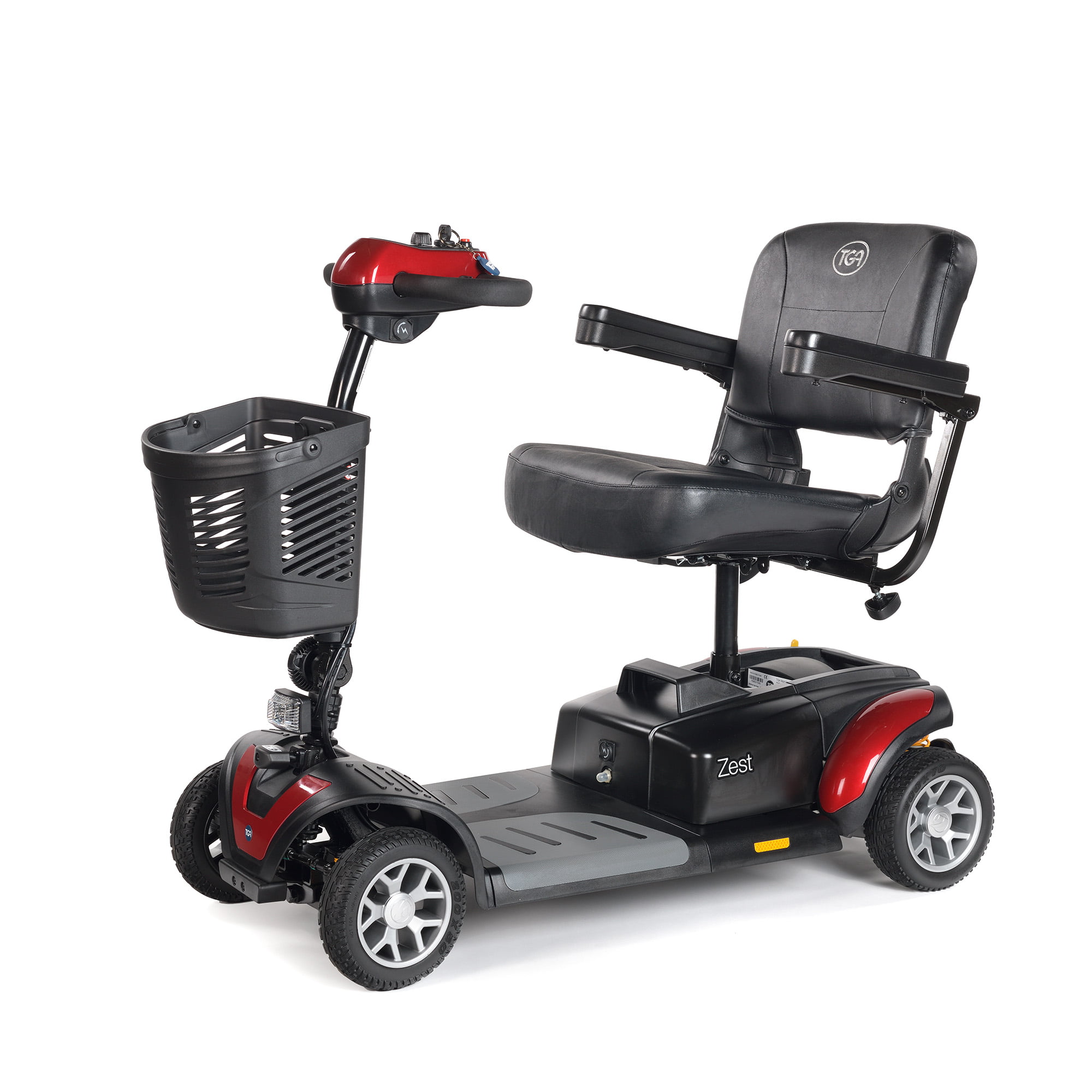 Insurance
From just £7.20 per month
Product reviews
Average Rating from 1 Reviews
Age:
Location: Sussex
Purchased from: TGA dealer
Excellent! Good quality, easy to use, robust...
Weve had a Zest scooter for a couple of years now. It has has also been fitted for use with a car hoist. Its been regularly used and must have covered at least three hundred miles. Distances have varied from about a mile to rarely more than five miles. As well as using it locally mainly on tarmac paths and pavements we have also used it on grass, gravel paths, costal paths, etc. Weve found the Zest to be extremely well made and a solid piece of equipment. It has coped well with everything weve asked of it and weve never had any problems with it. The battery is long lasting and charges faster than other scooters we have had. Its easy to use, reliable, and the seating position can be easily adjusted. My wife (the user) always feels safe and secure using it.
Get in touch or request a call so you can chat to one of our trained advisors and we will do our very best to offer all the friendly help and advice you need.
Book a free home demonstration appointment with one of our qualified regional advisors so you can try our products with no pressure or obligation in the comfort of your own home and surroundings – making sure you get the right product for you.
We can then arrange a member of our qualified team to deliver your product straight to you, showing all the controls making sure you're confident with your new product and introducing our service and aftercare support.