Ultimate in advanced comfort
With intuitive controls, award-winning features and compact design, the Whill Model C2 is the perfect everyday powerchair.
Unique omni-wheels for completely intuitive control and on the spot turning.
Model C2 can be easily adjusted from the seat depth and height to left or right hand controls.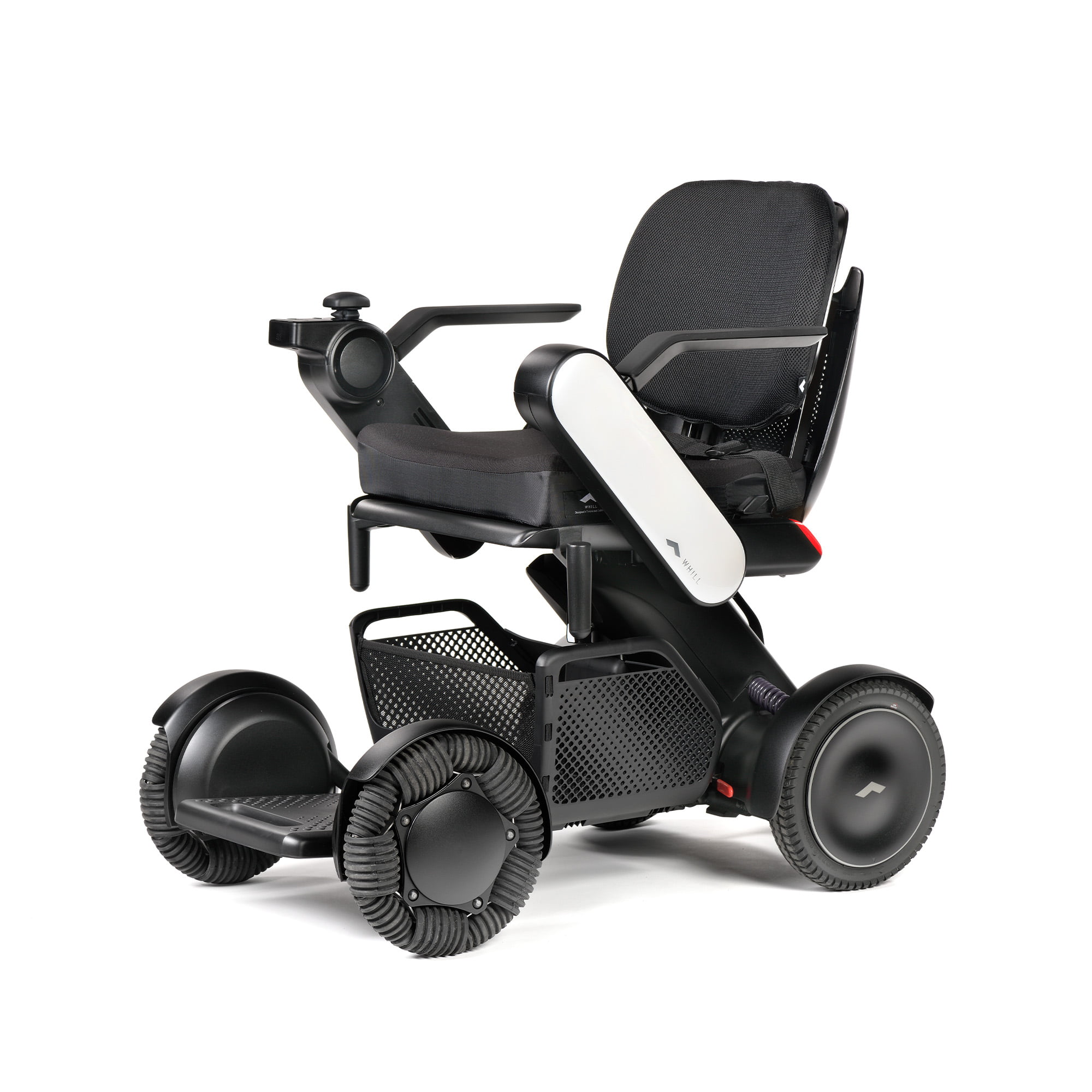 Insurance
From just £7.20 per month
Product reviews
Average Rating from 3 Reviews
Age:
Location:
Purchased from: Direct from TGA
Couldn't be happier!
I love TGA. I used them a couple of years ago to get a Minimo scooter on Motability and found the experience to be a very positive one. The Minimo was fab and I missed it when I traded it in to get a much needed car on Motability instead. I've been looking at the Whill Model C for a while so finally arranged a test drive after struggling with my mobility on a recent holiday to Cornwall. The lovely Sean (who also came out with the Minimo and remembered me all this time later!) brought both the Whill C and the Whill C2 for me to try. After an extensive trial and comparison, I have decided on the C2 and could not be more excited. For anyone looking at both models - if you plan on ever going over bumpy terrain, I highly recommend the C2. We took both out over a gravel path and the suspension on the C2 very quickly showed it's worth. Thanks again to TGA and to Sean for being so friendly and thoughtful.
Age:
Location:
Purchased from: Direct from TGA
By Paul Smith on 18/08/2021
Whill C2 review …
We invested in a WhillC2 after lengthy trials with both this and the WhillC. The suspension won the day with the added comfort in the ride. The machine is excellent in its ability to adapt to varied surfaces during use and seems well built. It also looks great. The demonstrator, Greg was extremely helpful and attended our address three times in total. There was no hard sell and his knowledge of the machine was excellent. I would recommend this company and this machine.
Age:
Location:
Purchased from:
By Caroline Gray on 08/03/2022
The WHILL 2 is a good chair. Especially having having all the controls on the one side also the suspension is better as you don't feel the bumps In the road.
Get in touch or request a call so you can chat to one of our trained advisors and we will do our very best to offer all the friendly help and advice you need.
Book a free home demonstration appointment with one of our qualified regional advisors so you can try our products with no pressure or obligation in the comfort of your own home and surroundings – making sure you get the right product for you.
We can then arrange a member of our qualified team to deliver your product straight to you, showing all the controls making sure you're confident with your new product and introducing our service and aftercare support.