Ultimate in advanced comfort
Whether you're busy with errands or meeting a friend, the Maximo offers maximum comfort and control.
Comfort and stability provided from the large pneumatic tyres and suspension.
Full sized scooter with folding practicality.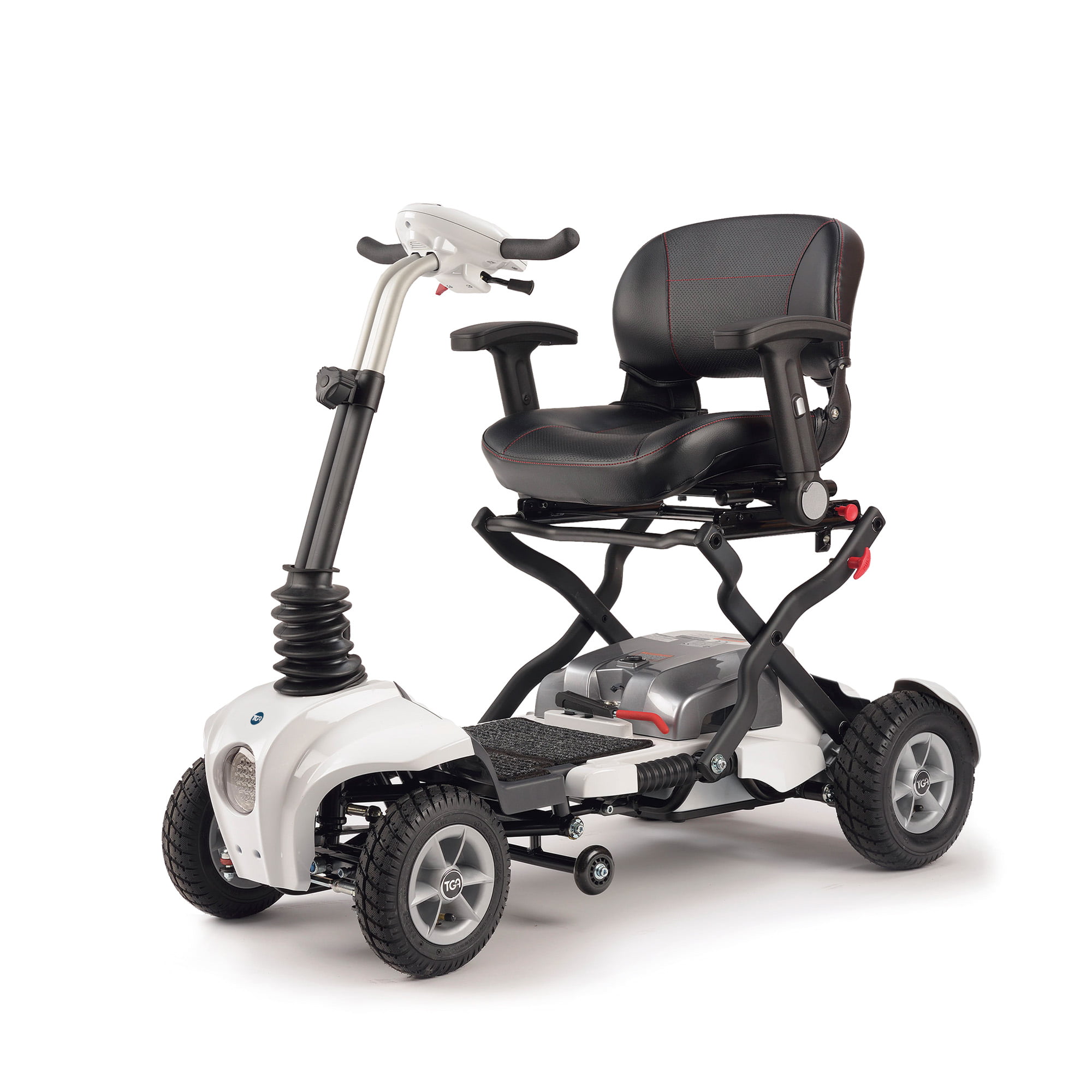 Insurance
From just £7.20 per month
Product reviews
Average Rating from 2 Reviews
Age:
Location:
Purchased from:
By Nigel Jones on 17/03/2021
Excellent to deal with 5 stars
I phoned very helpful arranged for demo, brought down to Swansea long trip good demo, maximo fantastic machine bought said thanks nice chap very good all round, brilliant
Age:
Location:
Purchased from: TGA direct
I have a TGA Maximo and it's changed my…
I have a TGA Maximo and it's changed my life, the support from TGA has been excellent, I would highly recommend TGA to anyone looking for a mobility scooter.
Get in touch or request a call so you can chat to one of our trained advisors and we will do our very best to offer all the friendly help and advice you need.
Book a free home demonstration appointment with one of our qualified regional advisors so you can try our products with no pressure or obligation in the comfort of your own home and surroundings – making sure you get the right product for you.
We can then arrange a member of our qualified team to deliver your product straight to you, showing all the controls making sure you're confident with your new product and introducing our service and aftercare support.