Ultimate in advanced comfort
Maximo Plus offers the best of both worlds, a full size road legal scooter with folding practicality.
Large, pneumatic tyres and suspension gives all day comfort.
Comfortable, supportive seat with adjustable and folding armrests.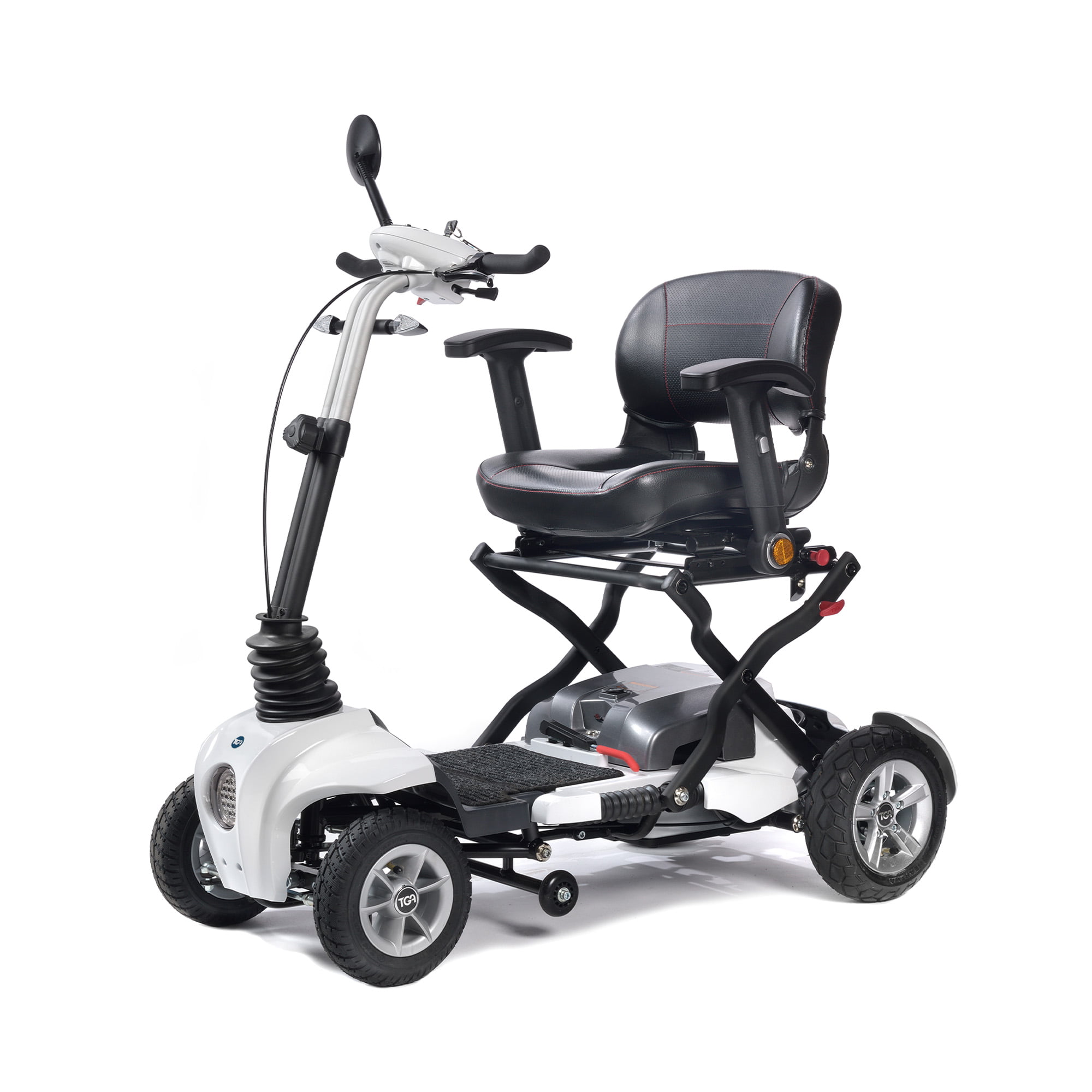 Insurance
From just £7.20 per month
Product reviews
Average Rating from 1 Reviews
Age:
Location:
Purchased from: TGA
By Leslie Green on 09/06/2019
I would like to give a great big thank…
I would like to give a great big thank for the wonderful customer service I received when buying my Maximo plus. I had a few problems making up my mind and was dealt with in an understanding and professional manner, especially when the scooter didn't perform well and they just replaced it immediately with a new one. A special thanks to Greg, the sales rep who came to see me a few times and who was compassionate, caring and attentive to my many disabled needs, he also wasn't pushy but went beyond the call of duty by listening carefully thereby making the whole experience quite pleasurable. And thank you to Sam whom I spoke on the phone to on many occasion, with lots of worries and questions and who also provided a professional and caring service. Thank again Mr Leslie Green Barnsley
Get in touch or request a call so you can chat to one of our trained advisors and we will do our very best to offer all the friendly help and advice you need.
Book a free home demonstration appointment with one of our qualified regional advisors so you can try our products with no pressure or obligation in the comfort of your own home and surroundings – making sure you get the right product for you.
We can then arrange a member of our qualified team to deliver your product straight to you, showing all the controls making sure you're confident with your new product and introducing our service and aftercare support.