Ultimate in advanced comfort
The Breeze S brings you the ultimate in advanced comfort, performance and looks that have set the standards within the mobility scooter industry, year after year, mile after mile.
Three wheel design for increased manoeuvrability.
Everybody is different and every scooter user has different needs, which is why the Breeze S can be configured to suit individual requirements.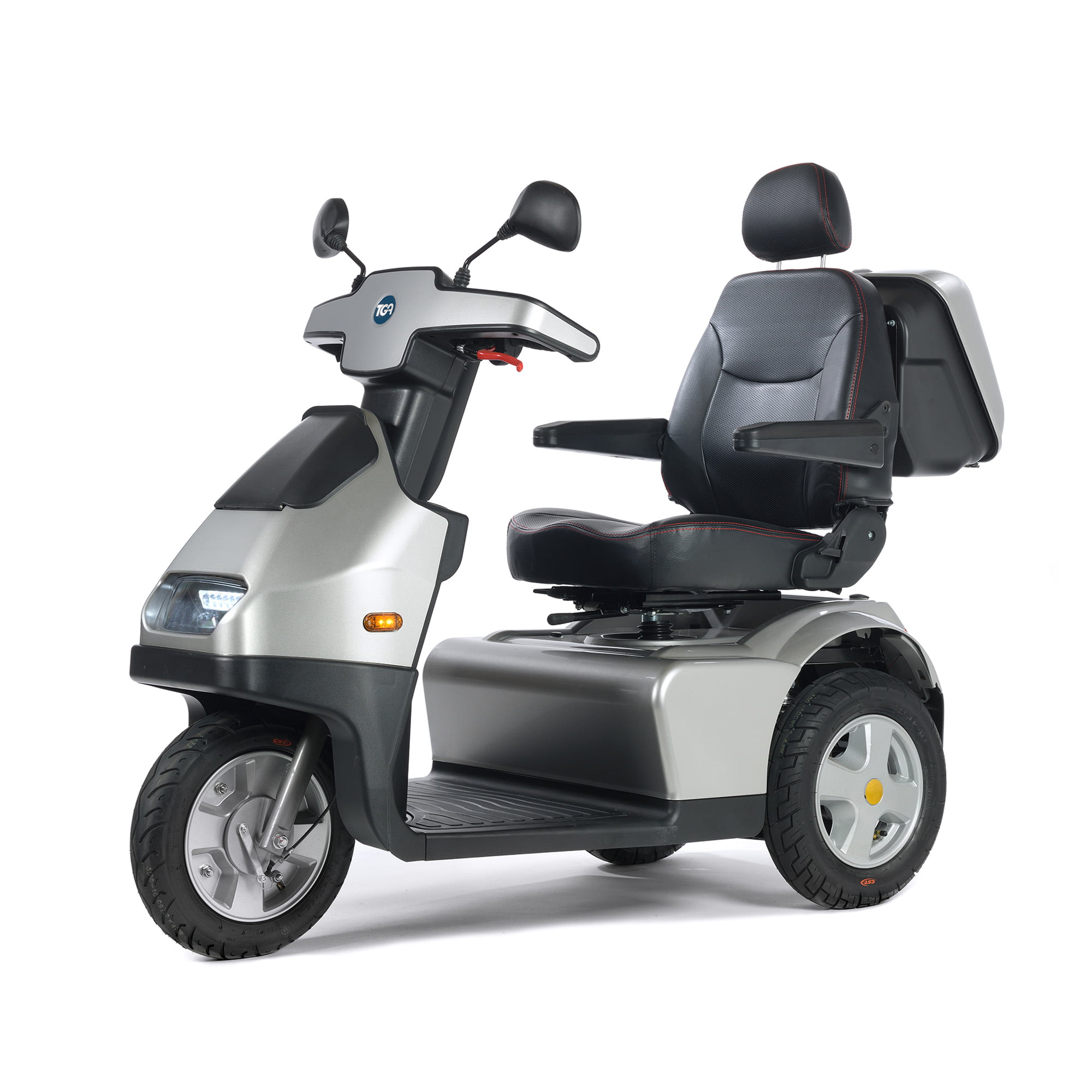 Insurance
From just £7.20 per month
Product reviews
Average Rating from 2 Reviews
Age:
Location:
Purchased from: TGA
By Mr D Mackay on 14/01/2021
A good product
I have found TGA helpful and easy to deal with. Delivery was prompt and satisfactory. I know that the model I received was a 2019 one but it seems perfectly adequate and I am happy with the deal. The Breeze S3 is a bit on the large side but it was the only scooter that could manage my garden gate. it is also rather wide for some of the Perth pavements, but so far I have had reasonable courtesy from road users. I find the lack of self-cancelling indicators something of a drawback. Performance and comfort are very satisfactory. Range is somewhat limited but that may be partly due to the cold conditions that have prevailed so far.
Age:
Location: Great Britain
Purchased from: TGA
The Breeze S3 is wonderful
The Breeze S3 is wonderful! It has power and torque, and the watts which are 1400! Much much better. My older Kymco Maxi, the watts were 650, about half of the watts. The wheel are massive, 17" inches! This is good on the Breeze S3, and I go up the hill and back, with ease. And the turning circle, is much much better. I have the acceleration, to do the swap from right to left hand, and it is wonderful, very smooth (I have had a stroke and the right hand/arm/leg are very limp, but this is good, and made the left acceleration for free). And have had so many leaflets and forms, they are really good help for me. The price, I've got a very cheap deal, but it is expensive but, worth it. The staff at TGA were Danny, Toni and Sam, I can't thank you enough for the help that you've given me.
Featured - Customer Story
Get in touch or request a call so you can chat to one of our trained advisors and we will do our very best to offer all the friendly help and advice you need.
Book a free home demonstration appointment with one of our qualified regional advisors so you can try our products with no pressure or obligation in the comfort of your own home and surroundings – making sure you get the right product for you.
We can then arrange a member of our qualified team to deliver your product straight to you, showing all the controls making sure you're confident with your new product and introducing our service and aftercare support.