Ultimate in advanced comfort
Integrated and lockable front and rear box as standard for safe storage.
Large wheels and pneumatic tyres provide maximum ground clearance, making kerbs and rough ground quite simply a breeze.
Full and half speed function to make it easier to control your scooter speed when navigating from the pavement to the road.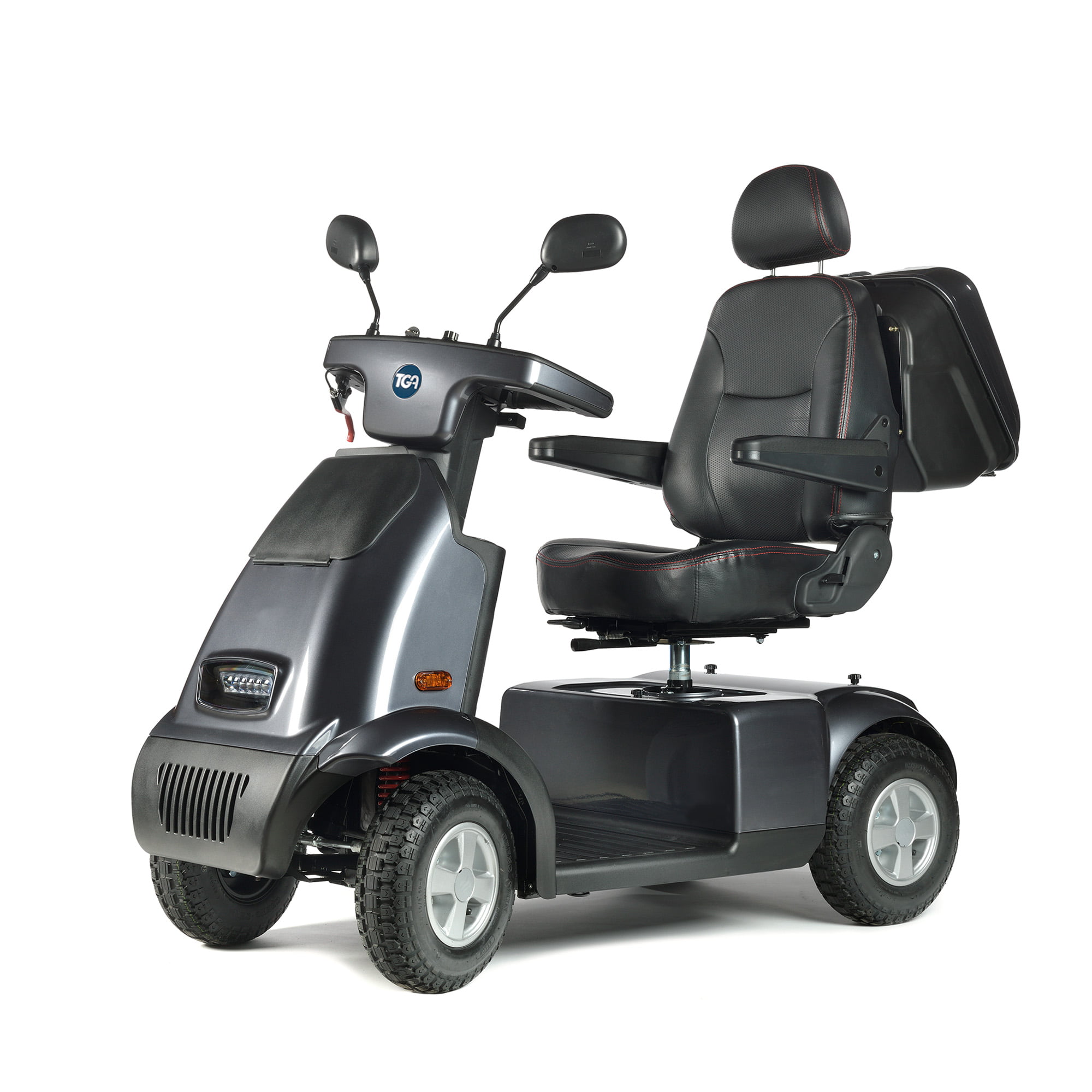 Insurance
From just £7.20 per month
Product reviews
Average Rating from 2 Reviews
Age:
Location:
Purchased from: TGA
By Debbie Banyard on 18/10/2021
Excellent service
Excellent service came out to demonstrate the Breeze MIDI 4. No pushy salesman 😀 came a week later could not be more satisfied. Thank you TGA
Age:
Location:
Purchased from: TGA
By Peter Chatfield on 15/05/2021
Purchase and delivery of a TGA Breeze Midi 4
I recently purchased a TGA Breeze Midi 4 and from first enquiry to the actual purchase the help and information was first class. Toni, customer service advisor was extremely helpful at all times no matter what my enquiry was about. Also , Shaun the demonstrator was absolutely fab, he kept me informed at all times no question went unanswered. a first class delivery all round. Both were a pleasure to deal with. I have previously purchased from TGA and I am sure I will in the future.
Get in touch or request a call so you can chat to one of our trained advisors and we will do our very best to offer all the friendly help and advice you need.
Book a free home demonstration appointment with one of our qualified regional advisors so you can try our products with no pressure or obligation in the comfort of your own home and surroundings – making sure you get the right product for you.
We can then arrange a member of our qualified team to deliver your product straight to you, showing all the controls making sure you're confident with your new product and introducing our service and aftercare support.