Ultimate in advanced comfort
"At last there is a wheelchair that gives proper postural back support to provide the perfect sitting position" The Strongback, winner of the German Design Award.
Footrests simply fold back and lock flat against the frame for transport and storage, no need for fiddly removable footrests.
Seating surface moulds around the body to aid circulation and reduce pressure without the need for bulky and expensive posture support cushions.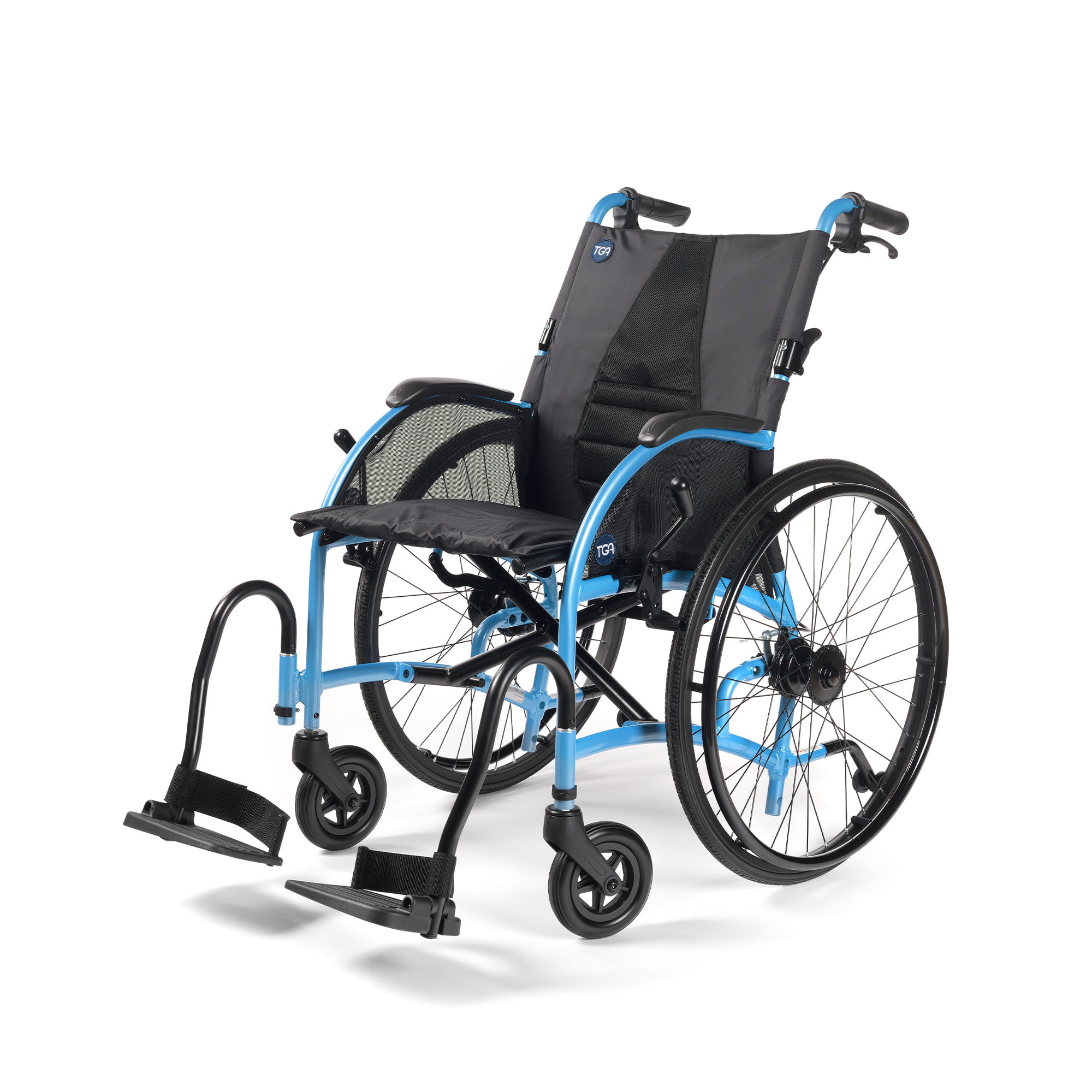 Product reviews
Average Rating from 1 Reviews
Age:
Location: Dorking
Purchased from: Direct from TGA
By Tony5243 on 06/10/2018
Very good product
I have had a Strongback now for about 6 months and taken it with me on holiday to Spain, and in UK. The chair is very easy to handle and very comfortable to sit in. It folds up very easily and is so compact that when folded it fits into the back of my small car. For short level excursions my wife has had no difficulties managing the chair. We took the option of adding the power pack, which turned out to be a real bonus as longer outings can now be undertaken with little or no effort for the handler. This is an well designed and manufactured product. and well worth the investment. Many thanks TGA for the good service, the wheelchair does everything and more than is written on the tin
Get in touch or request a call so you can chat to one of our trained advisors and we will do our very best to offer all the friendly help and advice you need.
Book a free home demonstration appointment with one of our qualified regional advisors so you can try our products with no pressure or obligation in the comfort of your own home and surroundings – making sure you get the right product for you.
We can then arrange a member of our qualified team to deliver your product straight to you, showing all the controls making sure you're confident with your new product and introducing our service and aftercare support.