Ultimate in advanced comfort
From its standing position, the Autofold can automatically fold into a compact unit for easy transportation.
Lightweight and airline compliant lithium battery that can be lifted out and charged separately.
Adjustable tiller, folding adjustable armrests and pneumatic tyres provides premium levels of comfort.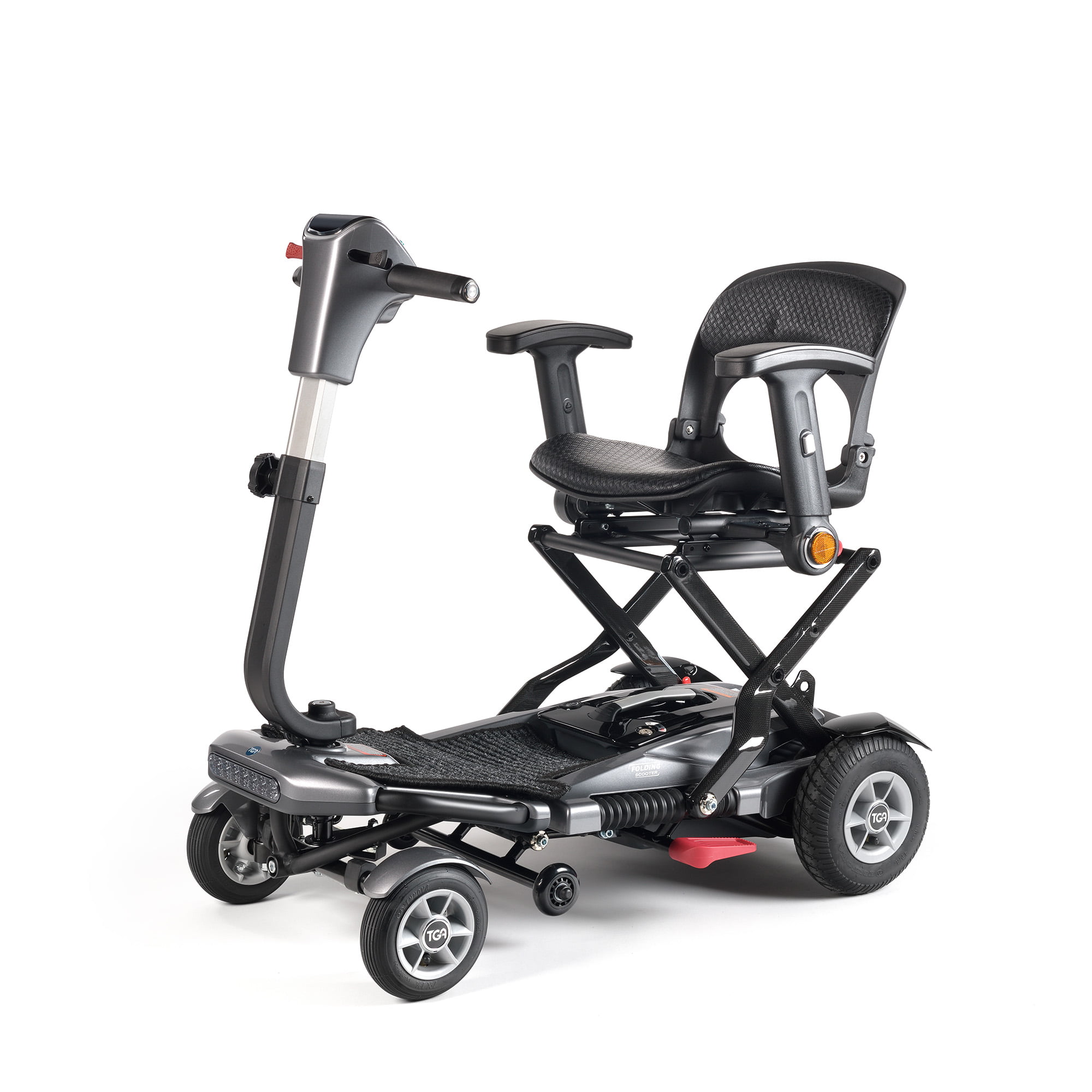 Insurance
From just £7.20 per month
Product reviews
Average Rating from 1 Reviews
Age:
Location:
Purchased from: TGA Direct
By Mr Wright on 04/08/2020
Best Mobility Scooter on the Market
After trawling a few mobility shops with no luck of finding what we needed, we had a fabulous home demonstration from Greg at TGA. We were wary at first as we did not want to feel under any pressure to buy as getting this scooter was a big purchase and it needed to be right and safe. Greg was very helpful and patient which made us feel relaxed and comfortable to take our time to try it out and choose. We decided to buy the Minimo autofold because it's built really well and is simple to use. Other scooters we have tried felt like toys by comparison to this one as they didn't feel as solid. We were happy to compromise with the Minimo being a little heavy to lift into the car because it also feels safe and sturdy out in the community and it folds away neatly with no effort. Being compact and having good wheel placement when its folded also means it's easy to put away in a small space at home. We love it! Thank you Greg and TGA.
Get in touch or request a call so you can chat to one of our trained advisors and we will do our very best to offer all the friendly help and advice you need.
Book a free home demonstration appointment with one of our qualified regional advisors so you can try our products with no pressure or obligation in the comfort of your own home and surroundings – making sure you get the right product for you.
We can then arrange a member of our qualified team to deliver your product straight to you, showing all the controls making sure you're confident with your new product and introducing our service and aftercare support.